Commercial Landscaping
The professionals of Von Younger Landscaping and experienced subcontractors gathered to comprise this team effort for Houston Community College have worked in and around the City of Houston for a combined total of over 70-years of experience. The following examples are submitted to illustrate the range of projects we have worked on over the years and thus the diversity of our services. Please also refer to our list of past clients/references.
Champion Townhomes on the Green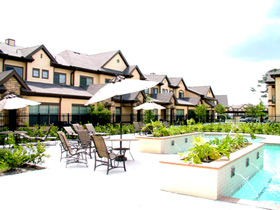 Comprehensive maintenance and installation services were provided to this new townhome community on Veterans Memorial.
Houston Community College System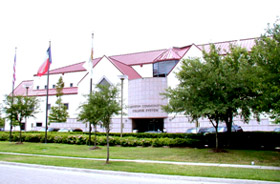 Von Younger Landscaping has performed services such as landscape design and installation for Houston Community College System. We are currently maintaining five campuses for HCC. We perform ground maintenance, tree service, and irrigation inspection and renovation.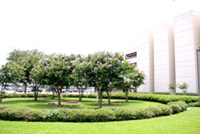 We also service the Port of Houston Authority main building, including ground maintenance, tree service, and irrigation inspection and renovation. We are currently performing landscape improvement services, which include installing new trees and flowering evergreens to enhance the appearance and appeal their landscape. The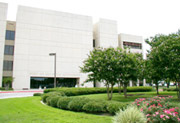 Port of Houston Authority is an important entity in the city of Houston and we are setting high standard in increasing the aesthetic appeal of this property.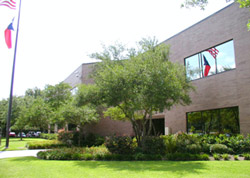 We provided landscape construction and landscape improvement services. We installed trees, shrubs, site furnishings, an asphalt-walking track, retaining walls, irrigation systems, landscape berms and playground equipment on this project.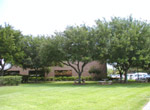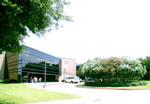 Corinthian Pointe Subdivision Section IV
Von Younger Landscaping was contracted to install two new parks, which included playground equipment, walking paths, site furnishings (water fountains, BBQ grills and picnic tables) and irrigation systems. We also installed a state of the art aluminum fence and gate, which increased the visibility of this site.
Eleanor Tinsley Elementary School
As General Contractor, we installed the largest water garden on an elementary school campus. The pond is 150' by 60' with 135,000 gallons of water. The pond was designed for science classes to study aquatic plants and wildlife. This project was very challenging because the water feature was designed to be a detention pond, collecting the excess storm water and holding it before entering the storm drain.